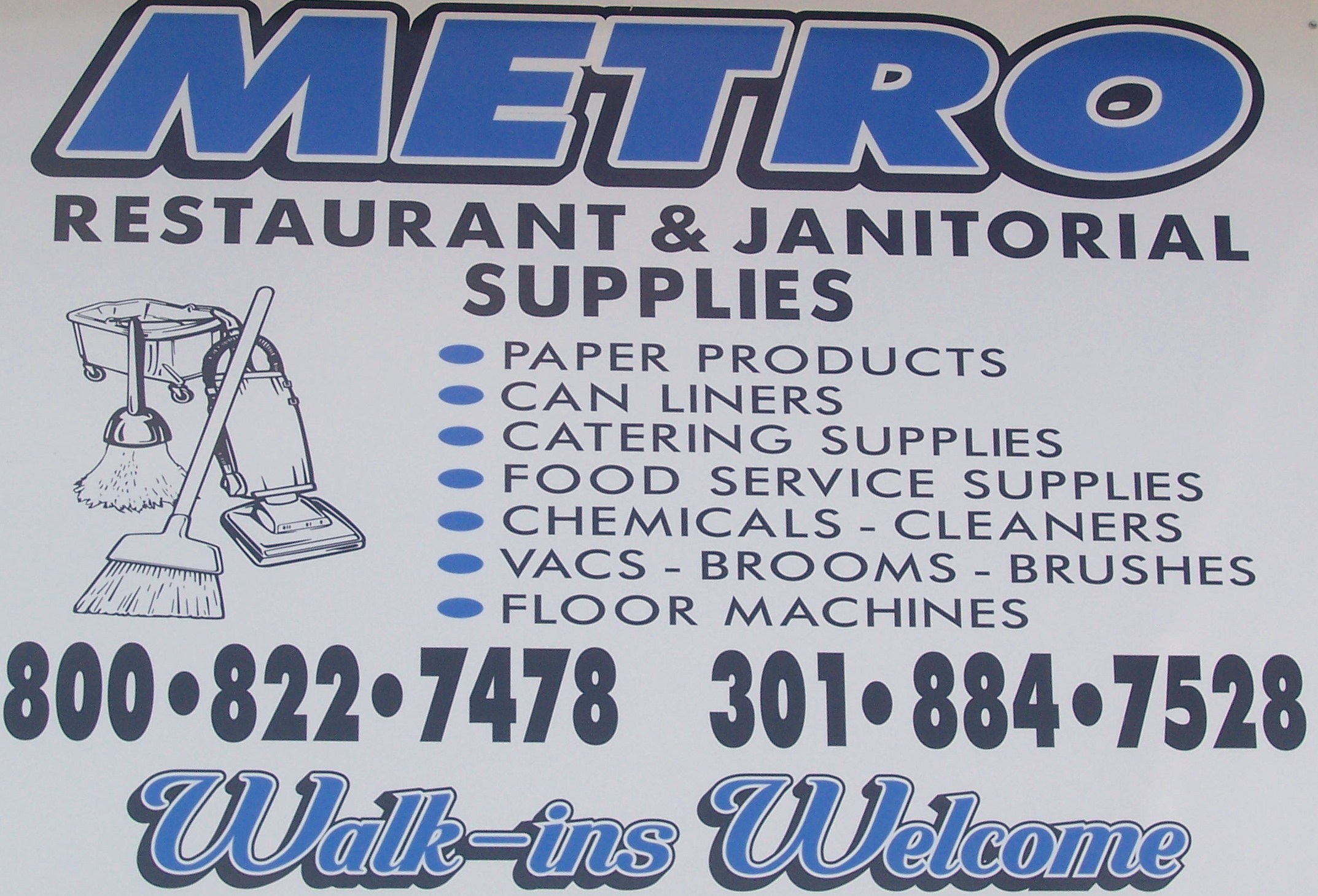 Welcome to Metro and "Thank You" for visiting.  
Metro Restaurant & Janitorial Supplies is located in St. Mary's County, Maryland.  We are conveniently located on Route 5 between SMAC Fitness and ADF Bingo. 
We have been in business serving the tri-county area, as well as Anne Arundel, Prince Georges and Washington, D.C. with quality products since 1993.
We maintain a complete inventory of stocked items that help us insure next day delivery in most cases. 
Our warehouse has in inventory daily air fresheners/deodorizers; latex and vinyl gloves; aprons; hairnets; shoe covers; brooms; brushes; mopping equipment; floor maintenance equipment and supplies; waste receptacles; trash liners; catering supplies; chemicals; cleaners; laundry detergent; dishwashing detergents; disposable cutlery;  food service disposable supplies; paper products; washroom products; hand and body care; and nursing care special needs products.
If you would like to inquire about a specific item that you do not see on our website, please feel free to contact a Customer Service Representative at 1-800-822-7478 or email us at metroorder@metrores-jansupplies.com.
Metro accepts VISA, MASTERCARD, and business and personal checks.